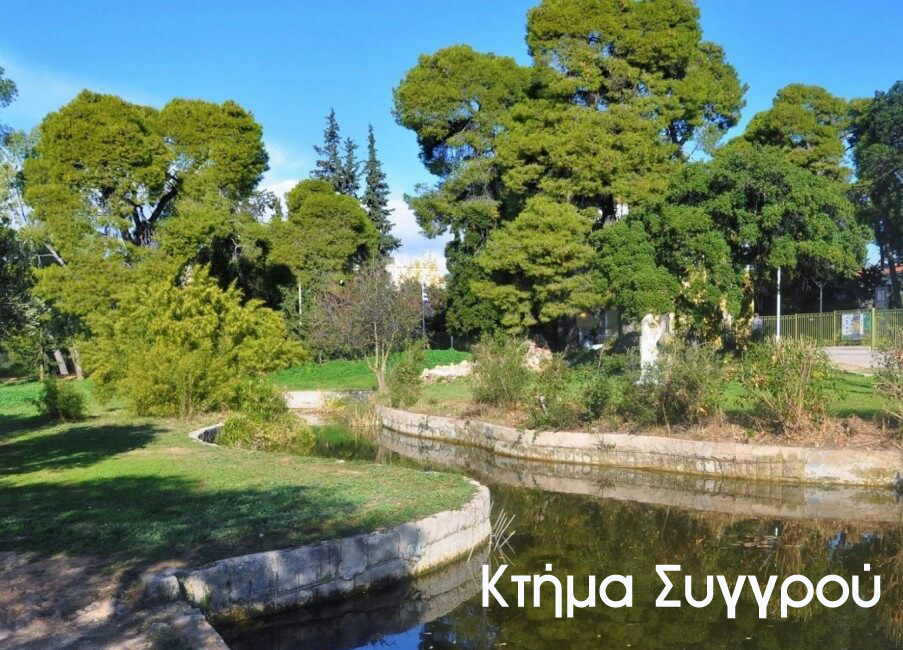 The Syggrou Estate has an area of 970 acres and comprises the only natural forest in the entire basin and one of the last in Attica. The 700 acres are a forest area which is mainly covered with pine trees, cypresses, shrubs, hollies and cisti, and offers shelter to several species of forest fauna.
Why choose this route?
The area is fenced and guarded, open to the public. It stands out for the excellent environment, the great variety of routes (for running, walking or even bicycling), for the good soil quality, the excellent climate and the easy access.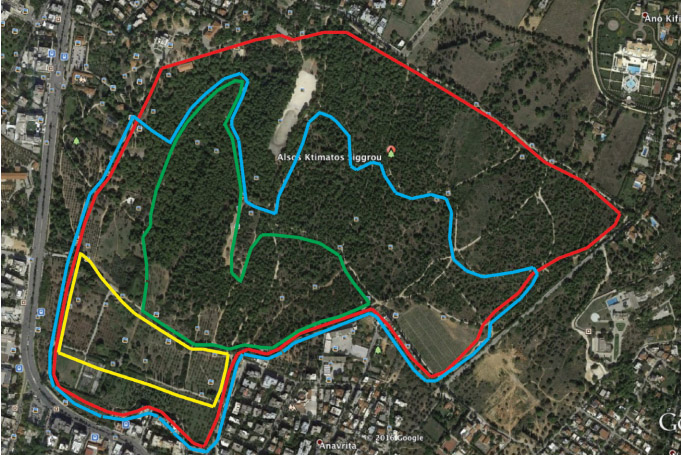 There are four main routes.
The red one
Distance: 4,100 m
Description: The red route follows the perimeter of the estate. Particularly difficult
in its northeastern part, with steep hills and frequent alterations.
The blue one
Distance: 4,000 m
Description: Similar to red one up for about 2.4 km. After that, when turning left,
the route gives you the opportunity to catch your breath. The blue route continues by passing through the center of the estate to
the stadium and has several slope alterations.
The green one
Distance: 2,080 m
Description: Downhill for the first kilometer and then...
up! It is used by several athletes.
The yellow one
Distance: 1,250 m
Description: It starts from the southern part and consists of almost four large straight lines.
It is definitely the easiest one, with some uphills though, while the ground is mostly paved.